Securing your critical infrastructure
ADC delivers the vital technology, infrastructure and security to keep your important information and technology safe on Australian shores.
We understand the diverse and critical infrastructure needs of privately owned organisations and Federal Government agencies, and have rapidly adapted to the government's efforts to ensure the integrity of Australia's most sensitive data.
Our operating model provides assurance of Australian ownership, enhanced cybersecurity, seamless access to multiple clouds, and connectivity to the ICON infrastructure, DPN and other major telecommunications providers.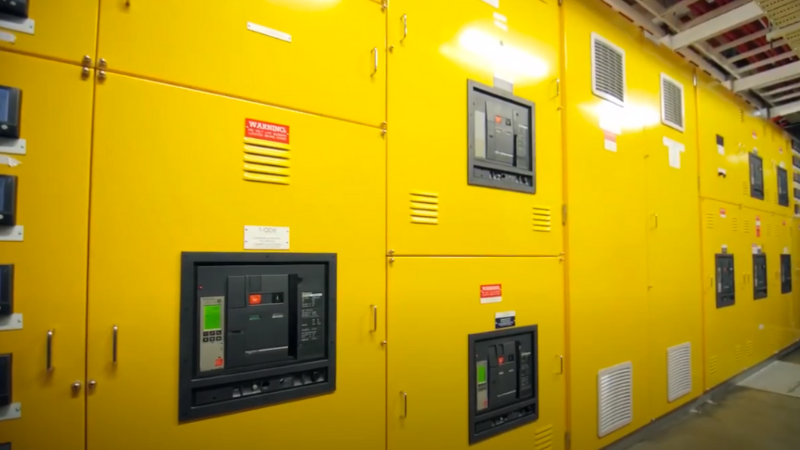 World class, Canberra based
The Digital transformation Agency has granted ADC the highest level certification under its recently released Government Hosting Strategy. Attaining Certified Strategic Hosting Provider Status – which represents the top level of assurance – is an endorsement of ADC's mission to be entrusted with Australia's most sensitive assets in purpose-built, state-of-the-art facilities in Canberra.
ADC operates Australian Government certified and accredited facilities that have also been independently certified as a Tier III Data Centre (Uptime Institute). 
ADC's manned Cyber Security Operations Centre is designed to constantly monitor your network and enable security correlation between your adopted cloud providers and on-premises environments, and provide ongoing security management with cyclical compliance, assurance and accreditation activities, such as penetration testing and IRAP assessments. It is offered as an integrated offering within the ADC multi-cloud operations when consuming multi-cloud services, or a turnkey CSOC-as-a-Service for departmental use, or an augmentation to an existing CSOC.
ADC's data halls and meet-me rooms are accredited Zone 4 spaces constructed to government standards. We employ 24/7 security with access to secure corridor and data halls via a mantrap with biometrics. The facility maintains internal and external CCTV with a Zone 2 secure perimeter.

Data Hall

Meet-Me-Room
Corridors
Meeting rooms
All other
internal areas

Perimeter

Perimeter
Data Halls and Meet-Me-Rooms are Type 1 Secure.
Australian privately owned
We are proudly 100% Australian privately owned and operated.
There are many reasons to support an Australian privately owned and operated enterprise – from contributing to our local economy, to retaining skills and creating jobs, to keeping your most important assets here on our shores.
Learn more about how we can support you as a 100% Australian privately owned and operated data centre.